Maui Vacation Home Rental Business Marketing Tips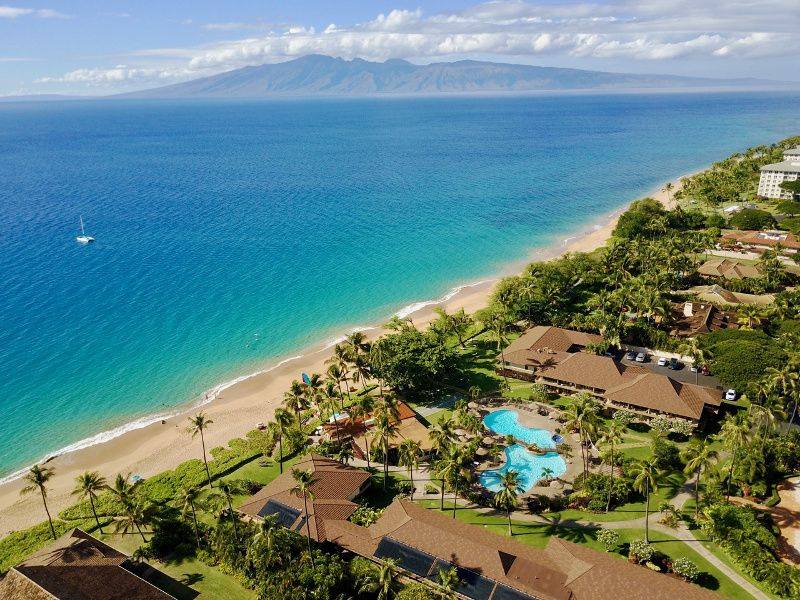 So you have a vacation rental property (or properties) in Maui that you use for a rental business. You know all too well that marketing this business will be the key to your success, and need to consider what your best options are for attaining exposure so bookings can occur. In this short but informative post, we will lay out some options for you to consider regarding which methods of advertising might give the best bang for the buck.
Marketing Your Maui Vacation Home Rentals
There are a ton of great options at your disposal when choosing which method of advertising to choose from. We recently asked local vacation rentals business owner Mr. Knowles (www.knowlesmaui.com) about this and he thought the list below was everything someone would need to achieve success. Below we will lay out a few of these options and briefly go into more detail about what each entails. They are not listed in order of importance or effectiveness.
Social Media – Social media marketing is a great way for vacation rental agencies to market their business. This is even truer when talking about a place like Maui, as it is very visually stimulating, and you can use images to capture the attention of an audience. Sites like Facebook and Instagram are great places to start. If done correctly, you can flood your website/brand with exposure for pennies on the dollar and can do so almost instantly. These things make social media marketing a very popular choice.
Networking – This is generally considered a traditional method of advertising but it should not be overlooked. Joining a local Chamber and BBB can be a great way to rub elbows with other business professionals and sharing the story about what makes your vacation rental business unique.
Television/Radio – Television and radio are other great ways to get instant exposure to your business. In most cases, this form of advertising is not cheap so be prepared to spend a decent amount of money to get the results you desire. These are both great for branding, the only downside is once you stop running ads all exposure stops.
Vacation Rental Websites – VRBO, Airbnb, Homeaway… These are the main players in this field and each one can essentially bring all of the exposure you would ever need to book your property year round. Their websites have the power to rank organically plus the traffic to bring exposure, but you will need to stand out from the crowd as their visitors will be inundated with options galore, which can almost be overwhelming when searching. Another downside of advertising with these sites is they have costly fees, meaning your profits are substantially lower unless you mark-up the cost to cover for it.
PPC Advertising – PPC is short for Pay Per Click. Whenever you search something in Google, Yahoo, Bing, or any other search engine you will be presented with ads. Anyone can advertise in this space, so long as you adhere to the guidelines of the site. In some niches, a simple click can be extremely expensive, so be sure you have your website optimized for conversion before going down this road, otherwise, you could spend thousands of dollars to get no leads. The downside of PPC marketing is once you stop paying for clicks, all traffic and exposure stops.
SEO Marketing – SEO is short for Search Engine Optimization. SEO consists of optimizing your website on the site itself, as well as optimizing it off the site. On-site consists of setting up page titles, meta descriptions, image optimization, and other things, while off-site optimization consists of strategically attaining backlinks that help build power, trust, and authority to your website. When you have both factors right, you rank. Typically SEO marketing can be handled by an agency/company, or an individual and will generally come with a monthly charge for time and resources. While most people think SEO is just some behind the scenes wizardry where someone pushes a button and everything is set, it is far from the truth. In competitive niches, like Maui vacation rentals, it can take months or more to gain some traction with SEO, as the competition is fierce. Once top rankings are achieved, websites enjoy 24/7 traffic from organic search and it is a beautiful thing. The downside to SEO is that you pay now and rank later. If you go in thinking otherwise you will be disappointed.
Closing Thoughts
We hope this has shed some light on the subject. You have options when it comes to marketing your Maui vavation home rentals business. Your best bet is to pick a strategy that can bring some fast results, while working a long-term strategy (like SEO) in the meantime. Once the SEO pops, you scale back the paid advertising and you are in business!